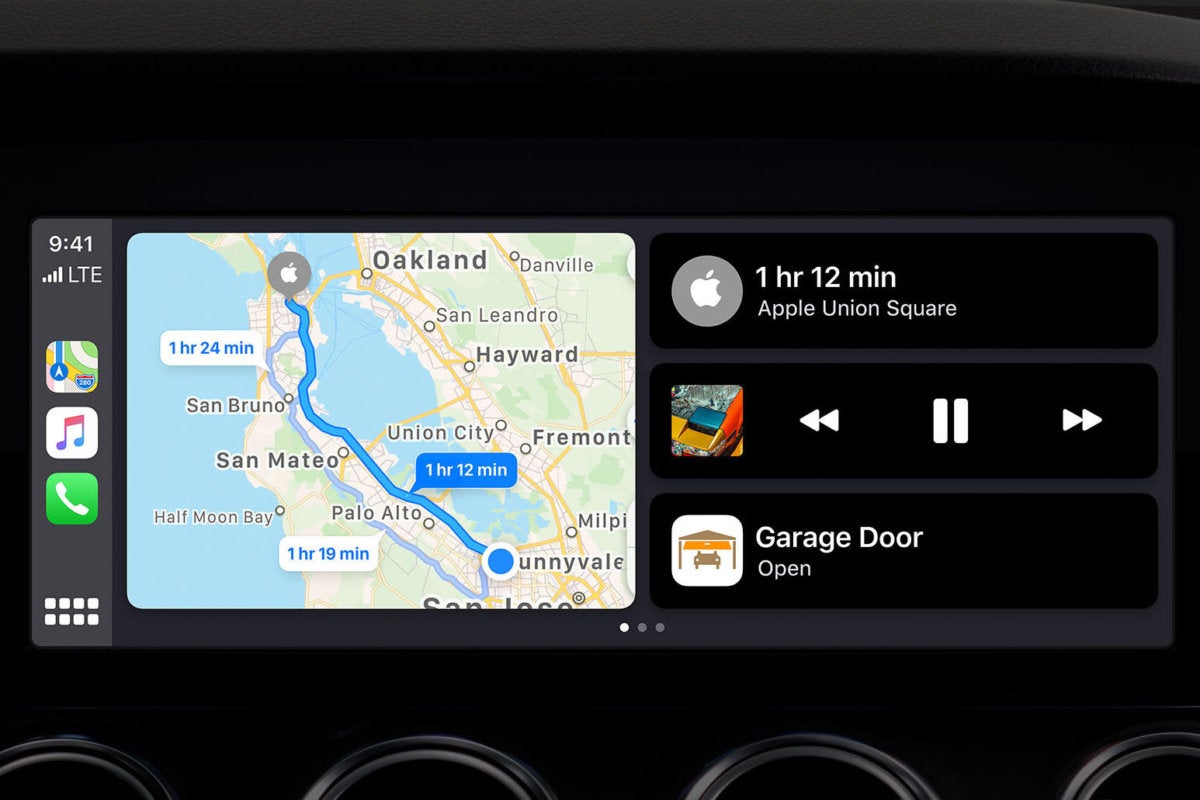 Introduction
I drive a 2012 Volkswagen GTI, it's the second GTI I've owned. I upgraded from a 2007 because of a great 0% financing plan available at the time when I traded my 2007 in. That reason aside, I upgraded because the 2007 didn't have any bluetooth features. It's a little comical to me know as I write this, but yes cars didn't have bluetooth in the early 21st century. Now in 2019 Apple CarPlay and Android Auto are becoming the standard. I drive about 300 miles a week, my commute each way is about an hour. I've been wanting Apple CarPlay for years now, here are my first impressions on the install and upgrade.
Upgrade to Apple CarPlay
I didn't really consider many of the aftermarket options for CarPlay, I didn't want something that looked like it didn't belong to the Volkswagen brand. I was doing some searching and found a seller on eBay that was selling the original equipment manufacturer from Volkswagen. Many of these on eBay are from foreign sellers, but the one I found was located in the United States. For $250, seemed like a steal to me to get an upgrade like this. I checked a few popular Volkswagen forums to find many others sharing a good experience. The model I purchased was the RCD330 CarPlay version 6RD035187B. It came with the radio antenna adapter and CVBS reverse camera adapter. I don't a reverse camera, so I didn't use that.
Installation
The install was easy, just about anyone could do taking their time. It took me less than 10 minutes. Here were the steps:
Use a thin piece of plastic like an old credit card to slide under the frame. I used a spudger that is used to take apart computer casings. Just start at a corner and start working your way around, apply a little pressure up to pop the points away.
Once the frame is removed you will find 4 Torx 20 screws to remove – 2 on each side. After those are out, you can slide the the head unit out.
Now just unplug the current model, and plug in the new model. You will need the radio adapter to convert the 2 cream colored cables to a single cable. The black rectangle of cables plugged right in. The green cable was not needed.
Slide it back in, turn the car on to see if everything works. If so, put the screws and frame back in and you're ready to go!
First Impressions
Wow, what an upgrade! It's hard to explain the simplicity of this, but your phone is now on a screen completely adapted to your driving experience. Since the software runs from your phone, the experience is just like the iOS version you have installed. Quick access to many of the apps you use every day like your Phone, Maps, Music, along with many others like Pandora, Waze, etc. Plugging in your phone will charge it while you drive, it's a downside to have to plug it in but nice to have for charging on long drives. There are future versions of head units that now support wireless CarPlay! But for now, here are the basics of Apple CarPlay if you haven't seen it before. Be sure to consider it for an upgrade or future car purchase!
Pictures of the install